How to track someones iphone without them knowing. How To Track an iPhone Without Them Knowing 2019-06-20
How to track someones iphone without them knowing
Rating: 8,9/10

1731

reviews
3 Ways to See Someone's Location on iPhone
Step 1: Open the Settings on your iPhone device by tapping on Settings app icon which is placed at springboard. This method is risky since you will have to access the other person's iPhone. Just turn it on if you get alone time with their phone. If you want to keep it then photo it with your own phone, then delete it off of theirs so if they look, it'll be blank. After registration, you will be able to get an access to the Setup Wizard page — you will find details about setup program. Have a good grieving cry. If you wish to monitor your wife through WhatsApp you will need to use a spy app so that unread messages do not show marked as read.
Next
4 Ways to Secretly Track Someone's iPhone Without Them Knowing
Now when I log in, it says he's online but it can't find his location. However, you can also use this tool to track an iPhone from an Android phone if you are crafty enough. Once you sign up for a service, you will get access to an online dashboard which has all the navigation tools to help you go through the different sections with tracking information uploaded from the target phone. You can also pick a particular day that you are interested in. Seeking the best solution to the problem how to see someone's location on iPhone? You can use iCloud credentials to track the target phone effortlessly.
Next
How to Track Live Cell Phone Location Without them Knowing (100% Safe)
Sometimes you can find a free trial that may be beneficial if you want to see what the person is doing as a spot check, however, those spy apps usually are for a short time and then require a one time fee or monthly payment. Google Maps and Apple Maps used to be the one Map to rule all smartphones. Now you can complete the process of the activation. I tried Using Find My Iphone but sometimes its Sevice location is off, and i cant open his iphone because he uses a passcode. This means that, while there are many free cell phone spy programs available, not that many of them are truly useful for real-time spying. It works on cloud technology and all the tracking data is conveniently logged in your online control panel. You can hide the icon of the cell phone surveillance app and you can do the magic.
Next
Secretly Track Someone Using iPhone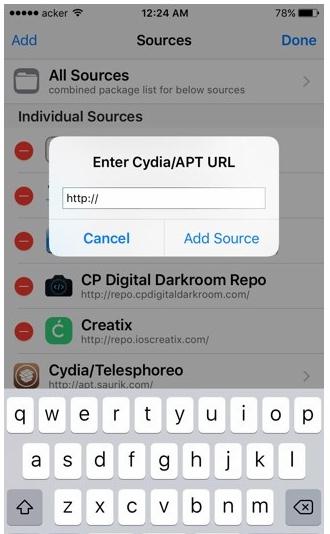 Find My iPhone iPhones can get lost as any other mobile phone. You can track or hack your children, friend, and other family members this way. It is a huge success and parents love it. Spam Installation Link And the last way to track phone remotely without installation is not easy to perform. But do you know what the best part is? Lost has become a thing of the past unless you are in the area with no cell signal. Wondering how to track an iPhone without them knowing? I was told by Apple; if this person is tracking you using the Find iPhone app, all you need to do is change your password, so I did. Consider this drawbacks carefully before making a choice.
Next
How To Hack Into Someone's iPhone Without Them Knowing
All four of these apps do require physical access to the device for installation. But it would be against the law and if the target person got the news of your conspiracy, people 1. The program functions in a stealth mode and is hidden from users. It is your right to choose. Maybe your private eye will take days to give you these details, but your iPhone tracking app will give you this information in seconds! You can track a cell phone location for free using the services of some mobile operators. We Tested the Website and Track my iPhone Mobile Phone Using my mobile number I entered my own personal phone number on the website you will not believe how just accurate these trackers are. It works perfectly for iPhones and iPads without jailbreak.
Next
Phone Tracker: 4 ways to track a cell phone location without them knowing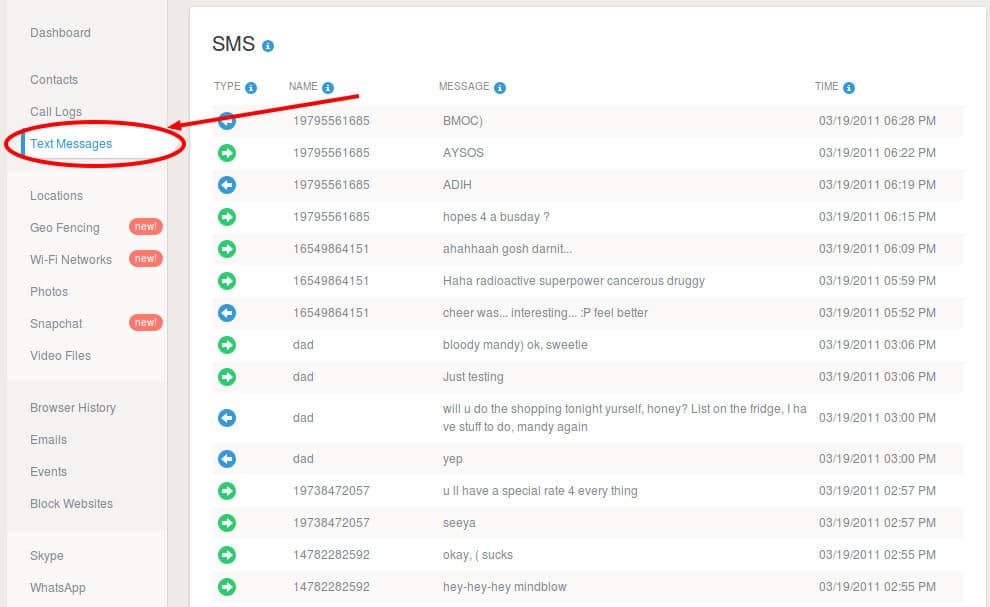 With those online applications, it is easy to find the lost or stolen phone in just a few seconds. The apps track both the packages and the delivery person's device so users can know the whereabouts of their packages almost in real time. It is a great for sure. My wife found out I was logged in on her phone via WhatsApp web. It starts with the fact that you are given a great dashboard with the app that makes it easy to see what is going on with the other phone. I did nothing wrong, but loved him with all my heart. You can track only iPhone and Android free without letting someone know that the location of a person is being compromised.
Next
Free phone tracker app without them knowing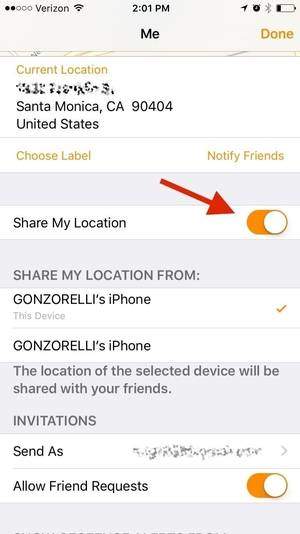 The application may come useful if you are trying to track suspicious activity. You can easily locate their phone. You do not need to jailbreak an iPhone or install any software. That includes indicating the address of the smartphone that you want to track along with other information related to the use of the smartphone. All of the major cell phone companies have them as an add-on option. The user does not have to make a phone call or send a text message in order to be located. I got my final results.
Next
3 Ways You Can Locate & Track Someone's iPhone Location (Even Yours)
Step 5: Tap your contact image. How to Secretly Track Someone Using iPhone You can set this up in the iPhone of the individual you wish to track. After registration on their website, you can purchase the ultimate subscription plan or use advanced features. That is them is beneficial in that you can input even an email address of the person you are looking for and if there are public records attached to the email holder you will see details to help you find the person. If you want to monitor the target device then, you can try. Top 5 Apps How to Track a Cell Phone Without Them Knowing You can surf the Internet and find many spy programs to track on someones cell phone.
Next
How to Track a Cell Phone Location without Them Knowing
This allows you to know where your child is that at all time, alleviating the fears and concerns that you have that somebody might lead them astray or that they may be in a location that you have forbidden. The best thing is about its total independence from the operating system. Apple offers an official way to know about location history in few simple steps. Here is how to set it up: Step 1: Open the app on your phone and the phone of the person you want to be able to share locations with. Did you hear yourself, are you serious?! I tried opening one of the google maps and I was awe how accurate it was. Complete Setup Process on Wizard Setup Page The FoneMonitor setup wizard page will require that you provide the necessary information about the target device owner.
Next